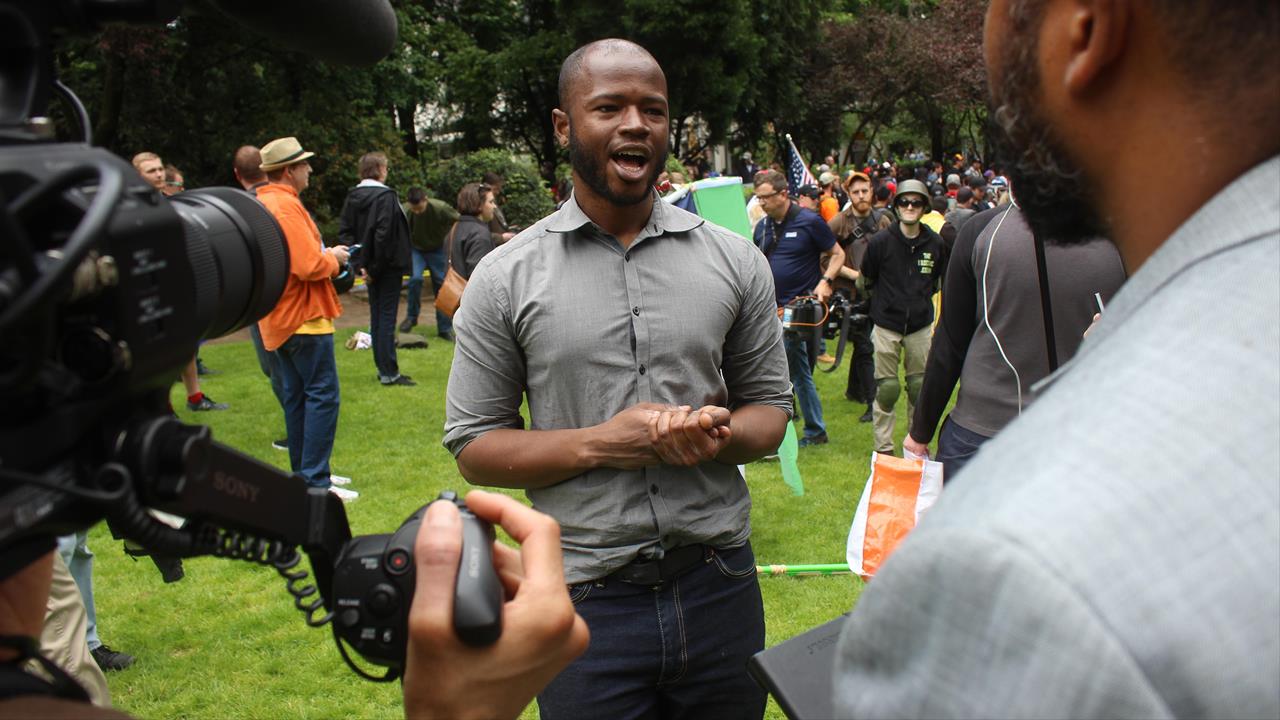 After the 2016 election, I pitched my editors at OZY an idea:
to go to the places affected by policy and politics and to burst the coastal reporting bubble. And so I spent 2017 on the road, visiting 137 cities while spending a week each in 43 states -- letting my colleagues do the other seven -- while writing political, business and travel stories from each one. I interviewed governors and senators, CEOs and scientists, hog farmers in the upper Peninsula of Michigan and hookah shop owners from Indiana. I also took my own photographs, audio and other multimedia elements, some of which you can see above.
Through these stories, I boated with radioactive alligators down the Savannah River, smoked cigars with the fat-cat Black businessmen on the Southside of Chicago, flew in single-prop planes with the Missionaries of the Skies in Idaho and hunted for pythons in the Florida Everglades. It wasn't easy. There were times where I had to knock on doors for interviews, or drive eight hours straight on a whim to get an interview with a particularly tricky source. I was charged with writing 4-5 articles from each state, and had to research, report and write while constantly on the road. What's more, I refused to write about any person or trend that had been majorly covered by the dozen-or-so other major national media outlets.
In the end, we had produced more than 200 articles from the road, covering the cultural and political landscape of America in a way few others had, often times beating coverage from The NY Times, WSJ, USA Today and others by months, if not years.
You can read the series here (or by clicking the button below): States of the Nation. The project was recognized by Columbia Journalism Review, which described it as "parachute journalism that made a noticeable effort to avoid the genre's worst pitfalls." It was nominated by OZY for a Pulitzer, the first application in the four-year digital magazine's history, and spurred the creation of another project, Around the World, which took readers to every country on the globe -- although, thankfully, I didn't do all the ground work this time.